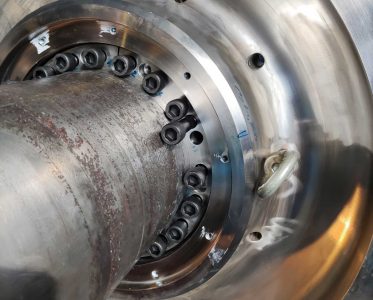 INSTALLING, DISMANTLING, MOVING AND MAINTENANCE OF SYSTEMS AND EQUIPMENT.
We specialise in numerous operations involving the dismantling and installing of mechanical systems and equipment. We do in-workshop assembly, move heavy loads and perform non-destructive testing.
Our installation and maintenance operations for industrial plants and machinery are performed in total safety following prior testing also done in our workshop; All this is carried out by our specialist teams using our own vehicles and equipment.
We perform specific installing and maintenance operations on turbines and hydroelectric generators, metalwork of various types, pressure pipelines, different kinds of valves, sluice-gates, piping, tanks and production equipment and machinery..
Request

a quote or


information